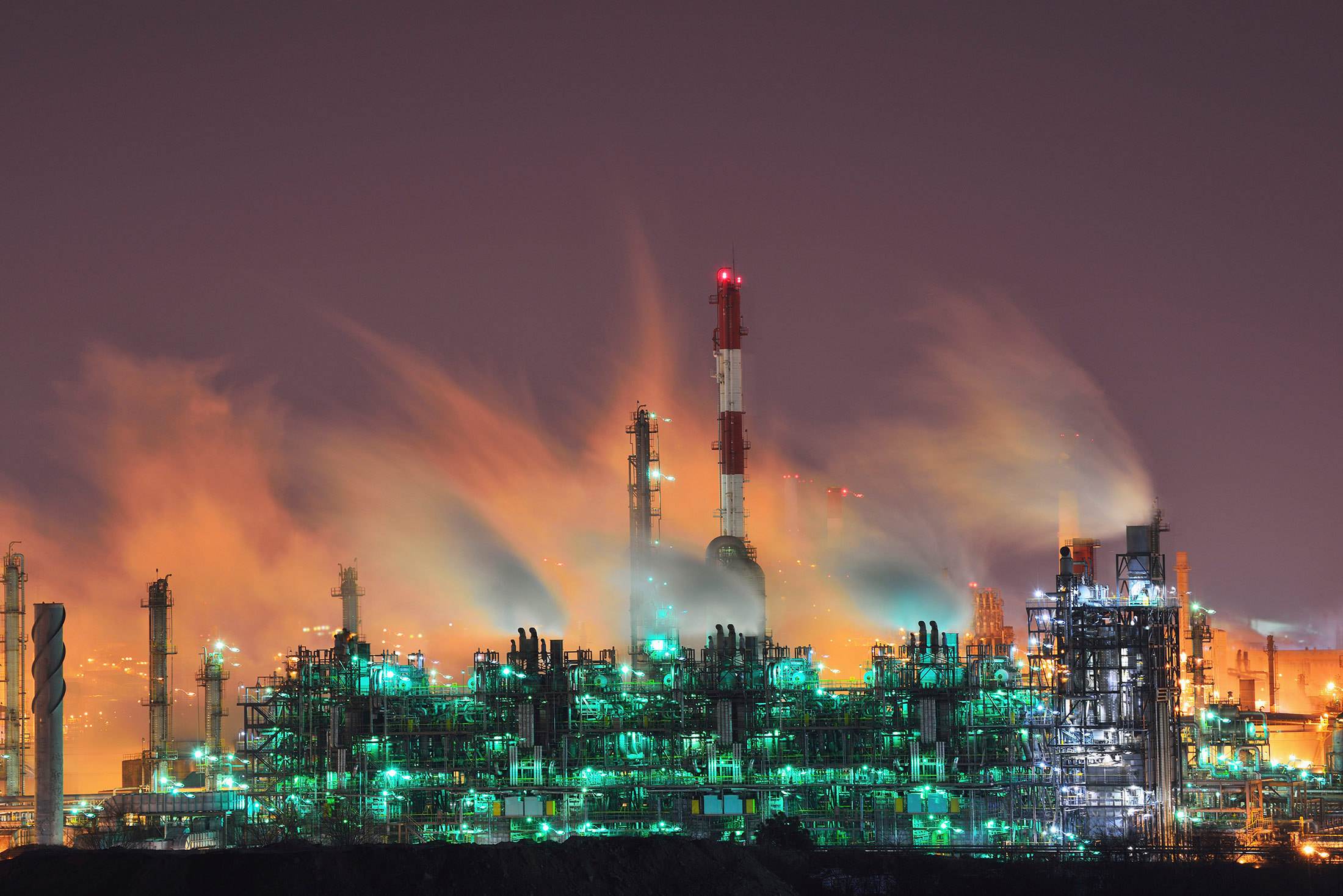 Energy giants Abu Dhabi National Oil Company (ADNOC) and Saudi Aramco will jointly invest in the development of $44 billion (Dh161 billion) Ratnagiri refinery and petrochemicals complex that is coming up in the western Indian state of Maharashtra. The two firms signed a framework agreement in this regard in New Delhi on Monday that defines the principles of the joint strategic cooperation between Saudi Aramco and Adnoc to jointly build, own and operate the refinery complex in collaboration with a consortium of Indian national oil companies consisting of Indian Oil Corporation Limited, Bharat Petroleum Corporation Limited and Hindustan Petroleum Corporation Limited.
能源巨头阿布扎比国家石油公司(ADNOC)和沙特阿美石油公司将共同投资建设印度西部马哈拉施特拉邦投资额440亿美元(合1,610亿迪拉姆)的Ratnagiri炼油和石化产业园区。两家公司在周一在新德里签署了一份框架协议,该协议明确了沙特阿美石油公司和ADNOC公司之间共同建造、拥有和经营这个炼油厂复合体的联合战略合作原则,以与印度石油有限公司、巴拉特石油有限公司和印度斯坦石油有限公司等一系列印度国有石油公司展开合作。
The signing of the deal took place in the presence of Shaikh Abdullah Bin Zayed Al Nahyan, UAE Minister of Foreign Affairs and International Cooperation, who is on a weeklong visit to India, and Indian oil minister Dharmendra Pradhan. As per the agreement, ADNOC and Saudi Aramco will jointly own a 50 per cent stake in the new joint venture company named Ratnagiri Refinery and Petrochemicals Limited (RRPCL) while the remaining stake will be held by Indian companies like Indian Oil Corporation, Bharat Petroleum Corporation Limited and Hindustan Petroleum Corporation Limited.
此次交易的签署是在阿联酋外交和国际合作部长谢赫·阿卜杜拉·本·扎耶德·阿勒纳赫扬和印度石油部长达曼德拉·普拉汉的见证下进行的;谢赫部长正在进行为期一周印度访问。根据该协议,ADNOC和沙特阿美公司将共同持有新合资公司(RRPCL)50%的股份,而剩余股份将由印度公司持有,包括印度石油公司、巴拉特石油公司有限公司和印度斯坦石油有限公司。
"This agreement strengthens the already close ties between the UAE and the Kingdom of Saudi Arabia and between the UAE and India. The UAE is unwavering in its commitment to its strategic multilateral relationships with both Saudi Arabia and India, as well as being a reliable partner in India's energy security," Shaikh Abdullah said in a statement.
"这项协议加强了阿联酋和沙特阿拉伯王国之间以及阿联酋和印度之间已经密切的联系。阿联酋对其与沙特阿拉伯和印度的战略多边关系的承诺坚定不移,并且在印度的能源安全方面成为可靠的合作伙伴,"谢赫·阿卜杜拉在一份声明中说。
"We look forward to exploring further opportunities to expand our energy partnerships and to collaborating on new, broader opportunities that will further strengthen and deepen the long-standing economic links between our three countries. " The refinery has a crude processing capacity of 1.2 million barrels per day and the investment by ADNOC and Saudi Aramco is the biggest overseas investment by any company in India's refinery sector, Indian oil minister Padhan said in a twitter message. Energy ties between India and the UAE have been strengthening in recent times.
"我们期待探索更多的机会来扩大我们的能源伙伴关系,并就更广泛的新机遇开展合作,以进一步加强和深化我们三国之间长期存在的经济联系。" 印度石油部长帕德汗在Twitter的消息中称,该炼油厂每天的原油加工能力为120万桶,ADNOC和沙特阿美石油公司的投资是印度炼油业中所有公司的最大海外投资。印度和阿联酋之间的能源关系近来一直在增强。
Earlier this year, a consortium of three public sector enterprises in India were awarded a 10 percent stake in the development of Lower Zakhum offshore oilfield in Abu Dhabi. ADNOC is also supplying crude oil for storage in India's strategic petroleum reserves in Mangalore. A consignment of two million barrels of oil was delivered to India last month.
今年早些时候,印度三家公共部门企业财团获得了阿布扎比的下扎赫姆海上油田开发项目10%的股份。ADNOC还在提供原油以储存印度在芒格洛尔的战略石油储量。上个月,一批200万桶石油被运到印度。
"This project is a clear example of our expanded downstream strategy, where we will make strategic, commercially-driven, targeted investments, both in the UAE and abroad," Dr Sultan Ahmad Al Jaber, UAE Minister of State and Adnoc Group CEO, said while commenting on the refinery deal.
"这个项目是我们扩大的下游战略的一个明显的例子,我们将在阿联酋和海外进行战略性的,商业驱动的,有针对性的投资,"阿联酋国务部长兼Adnoc集团首席执行官Sultan Ahmad Al Jaber博士表示。同时评论炼油协议。
"By investing in this project, we will both secure offtake of our crude to a key market for ADNOC, as well as strengthen access in one of the world's largest and fastest growing refining and petrochemical markets." Amin H. Nasser, Saudi Aramco President and CEO, emphasised the JV's long-range focus.
"通过投资这个项目,我们将安全地将原油投入到ADNOC的一个关键市场,并加强在全球最大和增长最快的炼油和石化市场之一的可获得性。" 沙特阿美公司总裁兼首席执行官Amin H. Nasser强调了合资公司的长期重点。
World energy demand is expected to grow exponentially by 2050, driven in large part by India. Saudi Aramco is proud to partner with Adnoc and RRPCL to help ensure that the world's fastest-growing economy has secure, reliable energy feedstocks for its long-term prosperity.
预计到2050年世界能源需求将呈指数增长,这在很大程度上是由印度推动的。沙特阿美石油公司很荣幸能够与ADNOC和RRPCL合作,帮助确保全球增长最快的经济体拥有安全可靠的能源原料,实现其长期繁荣。